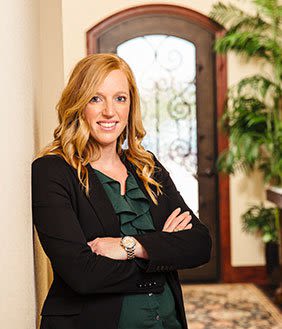 How I Got My Start
To understand why I am so determined to offer excellent, personalized service to my clients, it helps to know a little bit about my experiences before forming Redding Law Office PLLC.
My legal career began at a large, voluminous law firm. But I quickly realized that, while volume work offers great job stability, it takes away from the services the client is actually paying for. This type of practice left no room for intimate client interaction and the development of meaningful relationships with the individuals I represented.
As I drew these unfortunate conclusions, I realized I needed change. I needed a business structure that would allow for ample one-on-one attention with clients to ensure that not only would their needs be met, but that their expectations would be exceeded.
As I started to build a plan for my own practice, I considered the struggles of my future clients. I knew I wanted to use the knowledge I gained from my big firm experience for the betterment of my future clients. I also knew that I wanted to not only help individuals in the here and now, but assist them with their plans for the future.
And so, after two years of strategic planning, I turned my dream of a personalized, multi-faceted firm into a reality. Today, I continue to guide clients seeking assistance with protecting their finances and futures.
Putting My Resources on Your Side
I knew from the get-go what kind of law firm I wanted to run, but I didn't anticipate an extra advantage my practice would offer — until my father-in-law proposed an idea that would benefit everyone.
My father-in-law, Matthew Redding, Sr. of Metroplex Wealth, pitched the idea of combining forces with my law office. Since that time, Redding Law Office PLLC and Metroplex Wealth have presented a holistic approach to clients by offering them tax-free retirement planning, social security maximization and estate planning.
Between my one-on-one time with clients and my decision to team up with Mr. Redding, I've finally mastered the complete small firm experience I always envisioned for my clients.
A MISSION TO PROTECT
Above all else, I want to help you legally protect yourself, your family, and your wealth.
A FAMILIAR FACE
When you work with me, you know your attorney. Not only that, but you'll be encouraged by my staff to ask questions, voice your opinion, and be involved in your case.
A ONE-STOP SHOP
To save my clients time, cost, and effort, I offer an array of estate planning and related services all under one roof. The single location also protects their confidential information.
A Look to the Future
By putting both my practice and Metroplex Wealth in the same location, I discovered that I could take my idea of a "one-stop shop" to a whole new level, and my clients have reaped the benefits. As I look to the future, I continuously look for other such opportunities — ones that simplify the financial and legal process even more for those who seek my counsel.